Helen Ruffin Reading Bowl
Are you in 4th or 5th grade?
Are you a voracious Reader?
Do you excel at games like Jeopardy?
Do you love competition?
.....then the Reading Bowl is for you!
Reading Bowl Team Meets on Tuesdays
Team members who also participte in Chorus meet at lunchtime
All other team members meet 2:30-3:30pm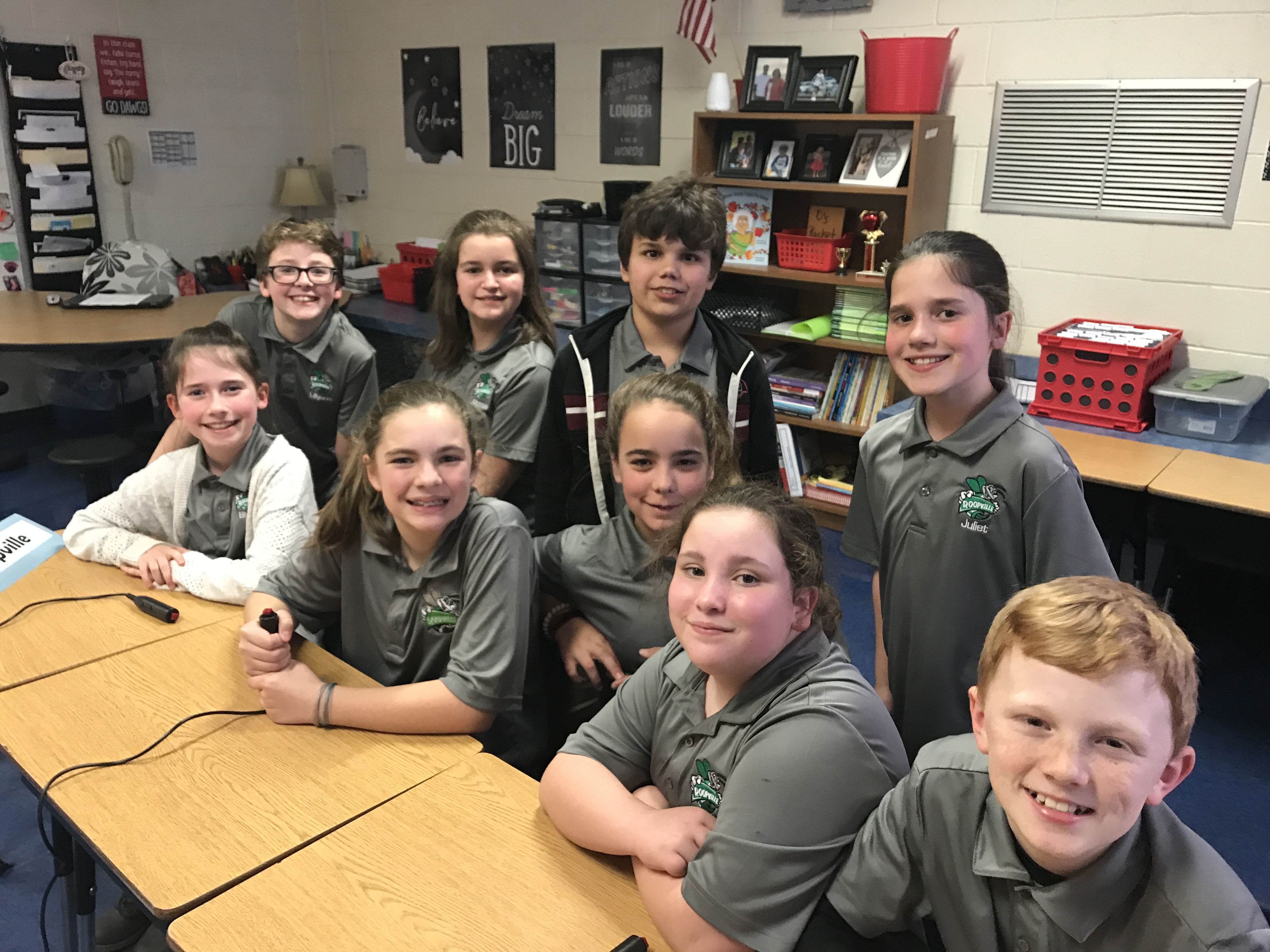 Georgia Children's Book Award Nominees 2019-2020
2019-2020
Georgia Children's Book Award Nominees
Grades 4-5
Anderson, John David. (2018) Granted.
Applegate, Katherine. (2017) Wishtree (Illus. Charles Santoso).
Bundy, Tamara. (2017). Walking with Miss Millie.
Connor, Leslie. (2018). The Truth as Told by Mason Buttle.
Glaser, Karina Yan. (2017). The Vanderbeekers of 141st Street.
Johnson, Varian. (2018). The Parker Inheritance.
Kelly, Erin Entrada. (2018). You Go First.
Saeed, Aisha. (2018). Amal Unbound.
Williams-Garcia, Rita. (2017). Clayton Byrd Goes Underground.
Yang, Kelly. (2018). Front Desk.
Books will be provided by the media center, or students may bring their personal copy.
** Notice For Parents**
The Reading Bowl Books contain a lot of heavy content and can be very emotional for students. Some topics they may read about, but are not limited to are suicide, death, relationship issues, tragedy, and other sensitive social issues. The Reading Bowl books are Georgia Book Award nominees for the upcoming year and often push the boundaries of children's literature. So, please be aware that your child may have questions when reading these books.