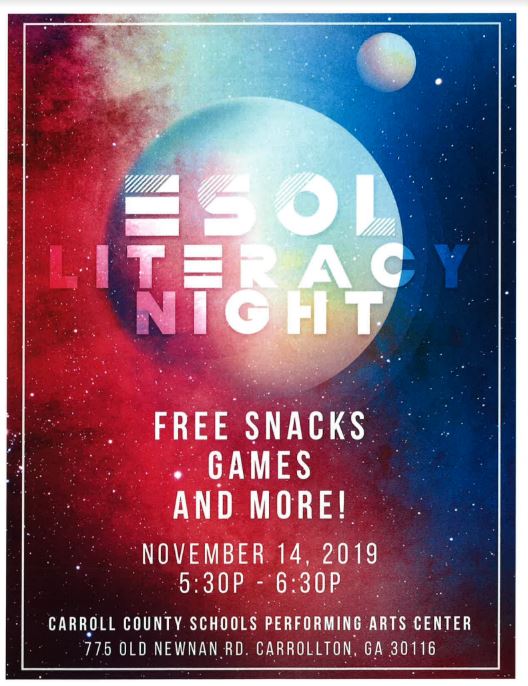 Click Here for Flyer in Spanish
The ESOL Department will host our annual parent outreach event on Thursday, November 14, 2019 at our CCSS Performing Arts Center beginning at 5:30 p.m.
Under the direction of Mrs. Anna Williams (ESOL Teacher--BSMS and VRES) and Mrs. Alicia Brock Alsip (ESOL Teacher--BES, BMS, WES, and MZMS), our theme for our first ESOL Literacy Night of FY20 is Outer Space. We will provide snacks, games, and some giveaways for our ESOL families.