Student Meal Distribution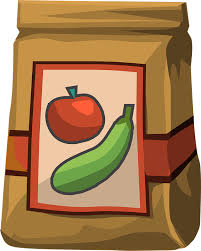 ---
Carroll County School System has closed schools through the end of of the school year, to support statewide efforts to slow the spread of the Coronavirus. During this time, Carroll County School Nutrition will be working to provide meals for all children 8 years and younger or 21 years and younger with special needs, upon request. Meals will be provided for each child that chooses to receive meals from our program.
School Nutrition Services has received a grant that permits parents to pick up meals from any of our pickup locations without the children being present. Again, it is not necessary for the students to be present. Just let the staff know how many meals are needed and that number will be provided.
It is our pleasure to provide breakfast and lunch for your students during these challenging times. As a reminder, next week and spring break and meal distribution will resume on Monday, April 13.
Please stay well and stay safe.

If you need any additional information, please call 678.854.2319. We will be in the office Monday and Tuesday 9:00am - 2:00pm.
Los Servicios de Nutrición Escolar han recibido una subvención que permite a los padres recoger comidas de cualquiera de nuestros lugares de recogida sin que los niños estén presentes. Nuevamente, no es necesario que los estudiantes estén presentes. Simplemente informe al personal cuántas comidas se necesitan y se proporcionará ese número.
Es un placer proporcionar desayuno y almuerzo a sus estudiantes durante estos tiempos difíciles. Como recordatorio, la próxima semana y las vacaciones de primavera y la distribución de comidas se reanudarán el lunes 13 de abril.
Por favor mantente bien y mantente seguro