Roopville Elementary is honored to host Tanner's Kids in the Kitchen Cart.
Kids 'N the Kitchen, an interactive teaching kitchen program for grades K-8, is designed to help teach students healthy cooking skills and improve their nutrition. The rolling steel kitchen's countertop features an induction cooktop, reversible griddle and food processor for cooking demonstrations. The kitchen also includes a stainless steel pop-up table for additional prep space.
Click Here For More Information about Tanner's Kids in the Kitchen Cart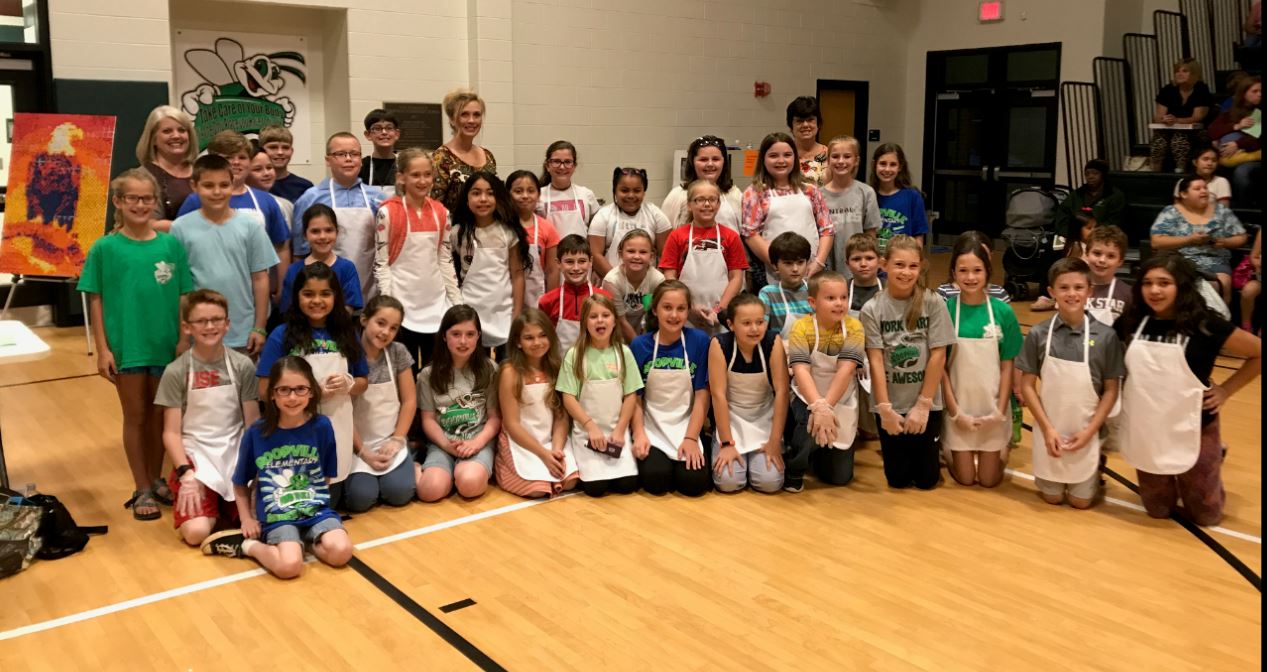 Students enjoyed serving parents at our November PTO meeting.